Congratulations on taking the first step: deciding to start your own business. That decision alone is a significant contributor not only to your personal financial freedom, but to the country's economy. According to the U.S. Bureau of Labor Statistics, entrepreneurship plays a vital role in the growth of the U.S. economy.
The BLS reports that the number of startup businesses — those that are one year old or newer — rose to 415,226 last year. For the past two years, the number of startups has been above the 1994-2017 average of about 400,000 annually.
One key to success is keeping startup business costs low. Here are five ways to keep your expenses minimal as you fulfill your dreams of becoming an established small business owner.
1. Make a plan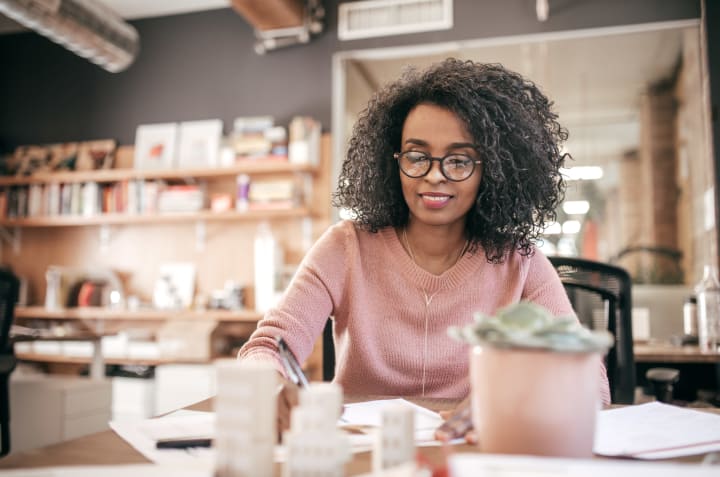 Although most startup business entrepreneurs are ready to hit the ground running, thoughtful preparation is the best way to ensure success. Before your business opens its doors, you will have bills to pay. Understanding those expenses begins with a solid business plan.

The U.S. Small Business Administration has tools available for new business owners, including templates and sample business plans.

Think of a business plan as your roadmap for how to structure, run and grow your new business. Business plans can help you get funding or bring on new business partners, which lower your costs. Calculating startup expenses can help you attract investors, secure loans and save money with tax deductions.
2. Skimp on office space
Most businesses fall into one of three categories: brick-and-mortar businesses, online businesses and service providers. While you will face different startup expenses depending on your business type, the one constant is a space in which to work.
Whether your startup is in your home office in Illinois or a suite in New York City, space will likely be in short supply. Keeping your first office small can keep expenses at bay. Look for a storage facility with locations near you to obtain extra space without the heavy real-estate price tag.
3. Bargain on supplies and equipment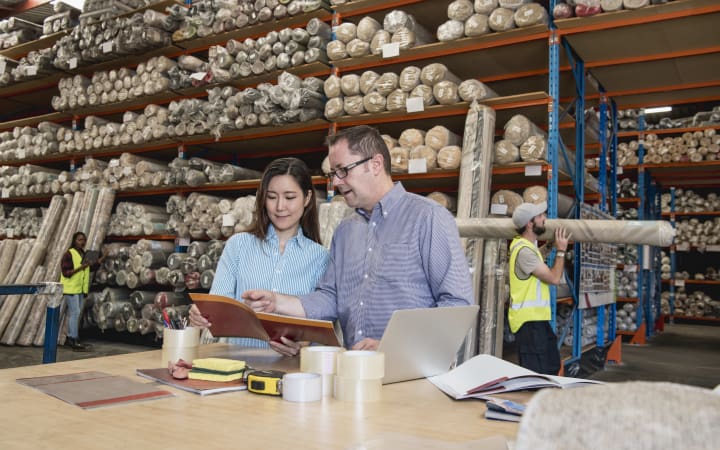 Almost every new business owner has a need for supplies and equipment — be it a personal computer or filing cabinets, or a delivery truck and commercial-grade ovens. Depending on the type of business, you should plan in advance for upfront expenses by seeking financing and buying responsibly.
Check out discount stores, even garage sales. The SBA encourages startups to consider buying government surplus. Purchasing surplus goods from the government can be easy and affordable. Before scoring a deal, make sure you have a storage solution.
4. Keep inventory safe
When you are shy on office space and employees, it's important to keep safe the precious inventory that you do have. The growing retail, wholesale, manufacturing and distribution sectors need to produce inventory and sell it — as soon as possible.
Find helpful tips on how to store your inventory and keep costs low. New businesses owners may find it tricky to balance at first. Too much inventory? You risk damage. Too little inventory? You risk losing customers.
5. Stay organized
Finally, organization is key. If your home office or rental is beginning to feel a bit crowded, look for things you can store. Time management plays a key role in small business success, and if you are busy digging through old files, records and books, it takes away valuable time and space you could use for your current business transactions.
Consider shelving items you need to save for tax, legal or family reasons by accessing personal business storage. An out-of-the-way storage area not only helps you stay focused, but it also provides a valuable backup storage system should you need it and contributes to your overall success.
Prime Storage is a family owned and managed self-storage company. We care about the success of your startup business and all of the stuff that comes with it just as much as you do. Contact us today for storage solutions that help you succeed.